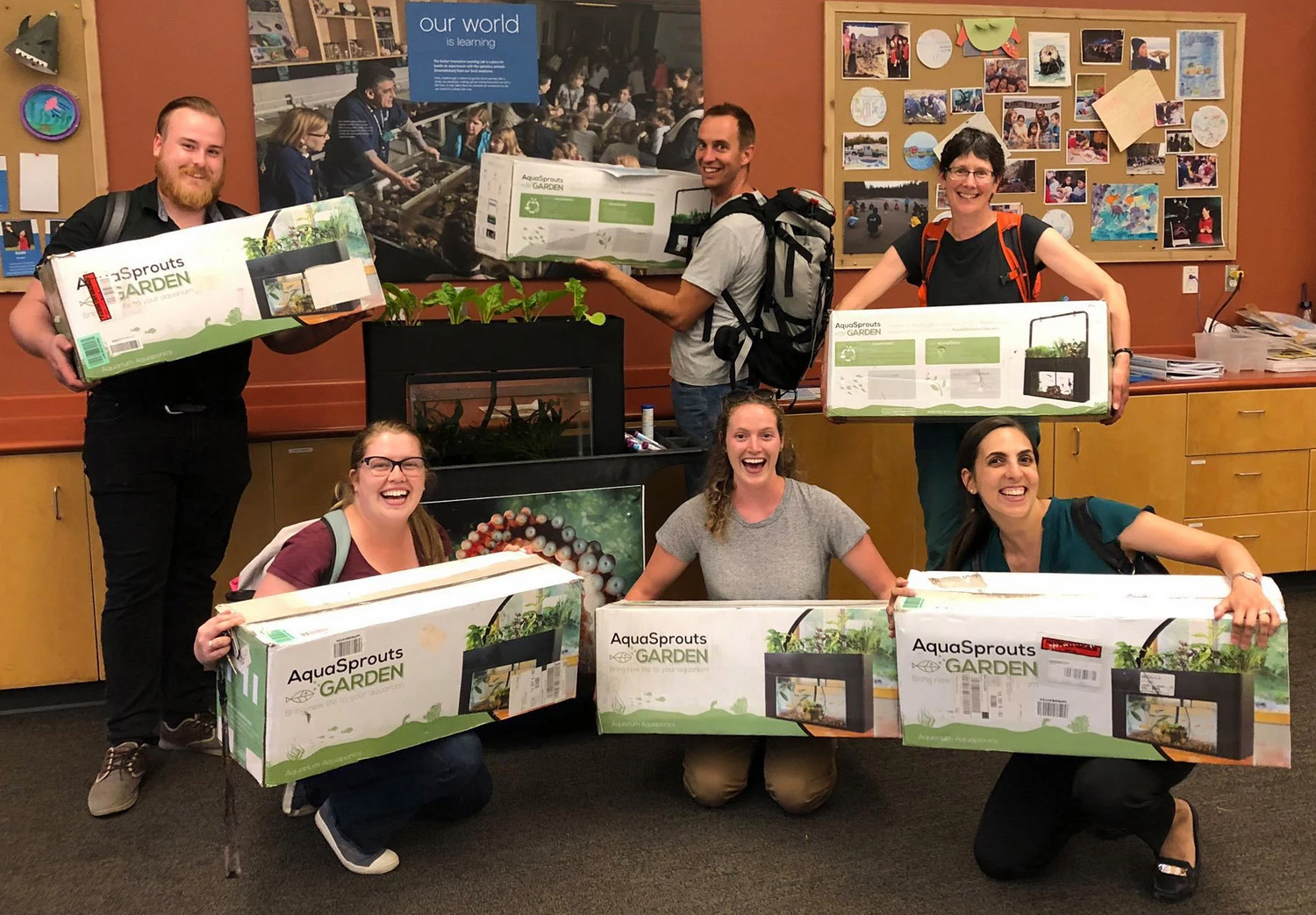 Our Products
AquaSprouts exists to make the innovation and excitement of aquaponics and hydroponics accessible to everyone. Our goal is to bring the revolutionary principles of aquaponic farming into the home, office, and classroom, because we believe aquaponics offers something to benefit everyone. By combining fishkeeping and hydroponic gardening, aquaponics does things that neither can do alone, dramatically reducing waste and maintenance. Aquaponics recycles fish waste to provide vital nutrients for growing plants, leaving the water clean and clear without the need for additional filters or frequent water changes.
Our products are simple, beautiful, and virtually maintenance-free, making indoor gardening and fishkeeping accessible to anyone regardless of experience with fish or plants. It eliminates the need for traditional fertilizers using the same principles that recycle wastes in natural ecosystems, making upkeep as simple as feeding your fish. It's the perfect way to grow fresh herbs and vegetables or beautiful ornamentals anywhere, all-year-round.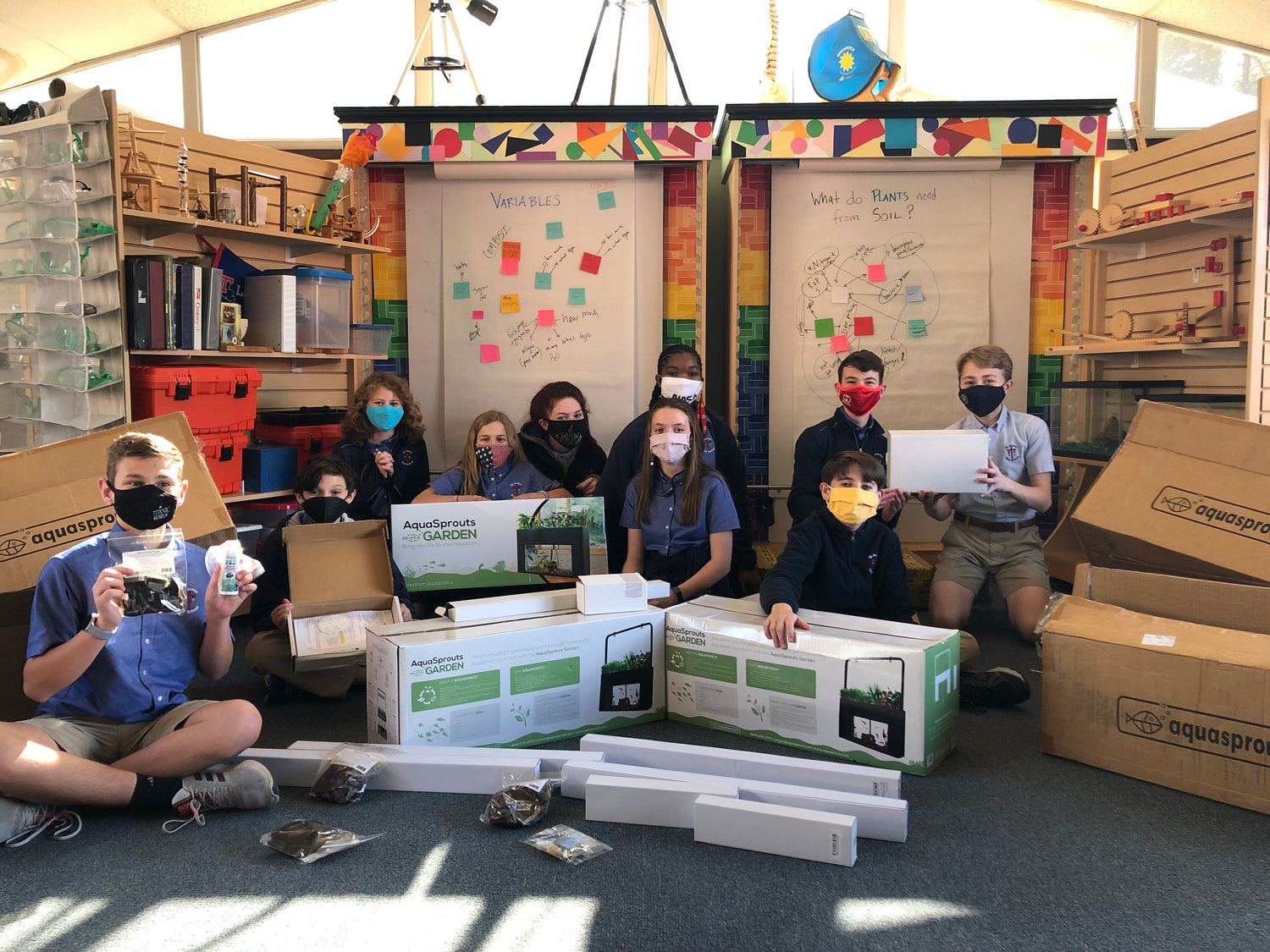 Our Mission
We believe that aquaponics can be a cornerstone of future food systems, reducing waste and enabling people everywhere to produce clean, healthy food for themselves and their communities. We know that education and hands-on access are the keys to success for new technology.
To that end, our goal is to ensure that anyone, anywhere who is interested in aquaponics can have a successful experience right out of the box, learning and growing right away. Whether you have a prior interest in aquaponics or just want to bring new life into your home, we at AquaSprouts want you to be able to see for yourself what an aquaponic or hydroponic garden can do for you.
We want AquaSprouts to be more than just a product; we want to provide a platform for you to explore aquaponics and see how its synthesis of natural science and technology can change the world. Our goal is not to feed you and your neighbors directly, but to feed minds and fuel curiosity. Our products are a miniaturized, living lesson in sustainability in a world where the concept becomes more important every day. This belief in a better future is one reason we place an emphasis on bringing aquaponics and curriculum kits to classrooms around the globe.
Here at AquaSprouts, we are makers, thinkers, hobbyists, and learners. Everyone on our team is personally dedicated to promoting aquaponics in a way that's simple, hands-on, and aesthetic.