Regular price
$24.95 USD
Sale price
$21.95 USD
Unit price
per
Sale
Sold out
Compact submersible LED light provides the ability to instantly customize the color and brightness of your aquarium or Fountain. A handheld remote lets you choose from 13 color spectrums and adjust the intensity, brightness and fade.
Share
View full details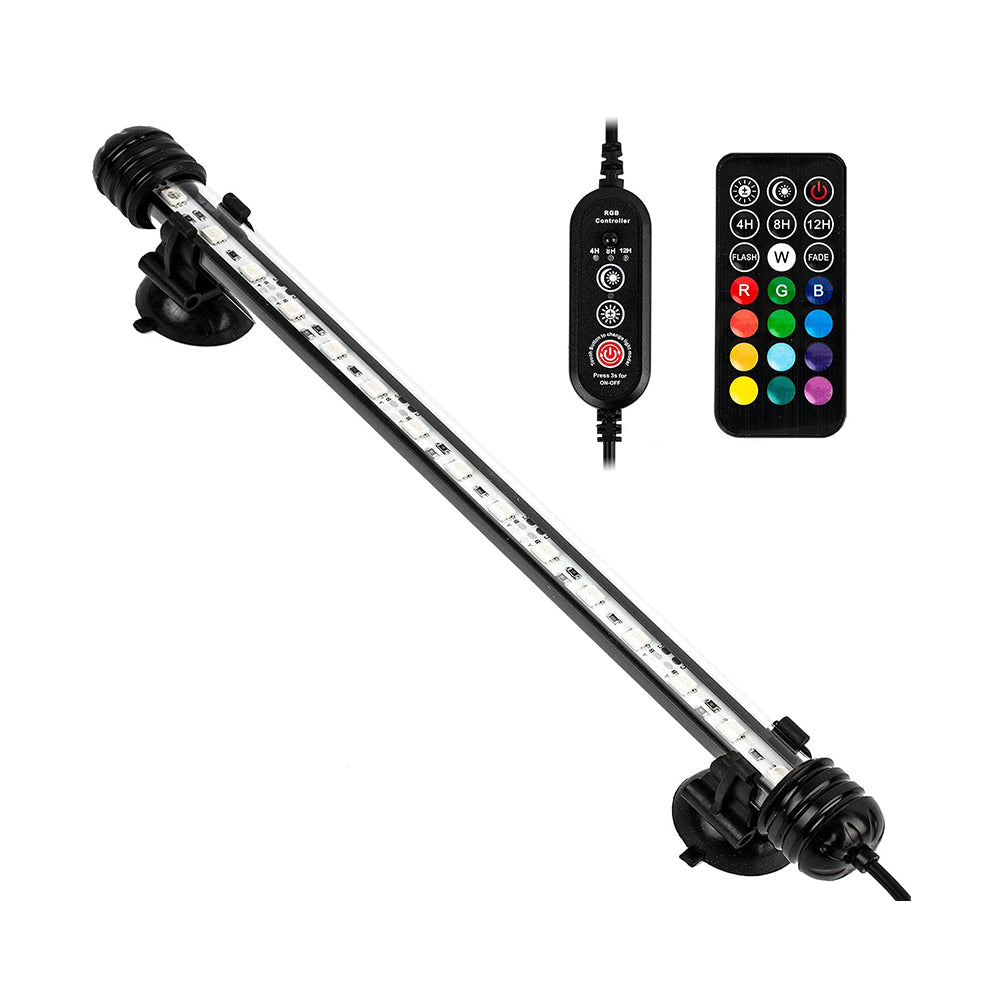 The AquaSprouts Submersible LED Light employs long-lasting RGB LEDs to deliver a full range of controllable color and intensity. Subtly light your Garden/Fountain or turn it into spectacular high-contrast living art. Handheld remote allows light to be adjusted to the time or setting.


Works great
Submersible light works great! My plant loves it, the fish love it! Love the optional colors!
PERFECT for my 20 gallon
My lights on my hood started to fail after 2 years. I searched and found this light. The light is an easy install, I moved the tank and put the hood on a flat surface. The suction cups stink , they really don't stick to the light. I used clear zip ties and the wiring of the old light to hold it. The color is pretty, I like the different colors. I don't see one working for a tank any larger. You would need two or more. But for my set up it's perfect. My gourami looks pretty especially with the blue option, the neon tetra looks like they are glowing. Excited to see it at night. The remote will NOT Work unless you leave the receiver visible. I just left it on the top of the tank and hid the wires behind. I hope this lasts longer then the last one. Over all very happy with the light. I have mine on a wall timer, although it has a timer on the light .
aquarium lights
Bought one light liked it ordered 2 more i can change the colors plus I can set a timer so they go out usually around 1am also can make them flash different colors
Colorful and vibrant!
Very bright and vibrant colors! Changing colors add a style to my tank!