Regular price
$329.95 USD
Regular price
$349.95 USD
Sale price
$329.95 USD
Unit price
per
Sale
Sold out
Discover the beauty of aquaponics with the new 29 Gal. AquaSprouts® Garden. As fish produce waste, plants use that waste as their nutrients to grow, while also cleaning the tank's water. Fits any standard 29 gal. aquarium, and is made in the USA from durable birch hardwood.
Share
View full details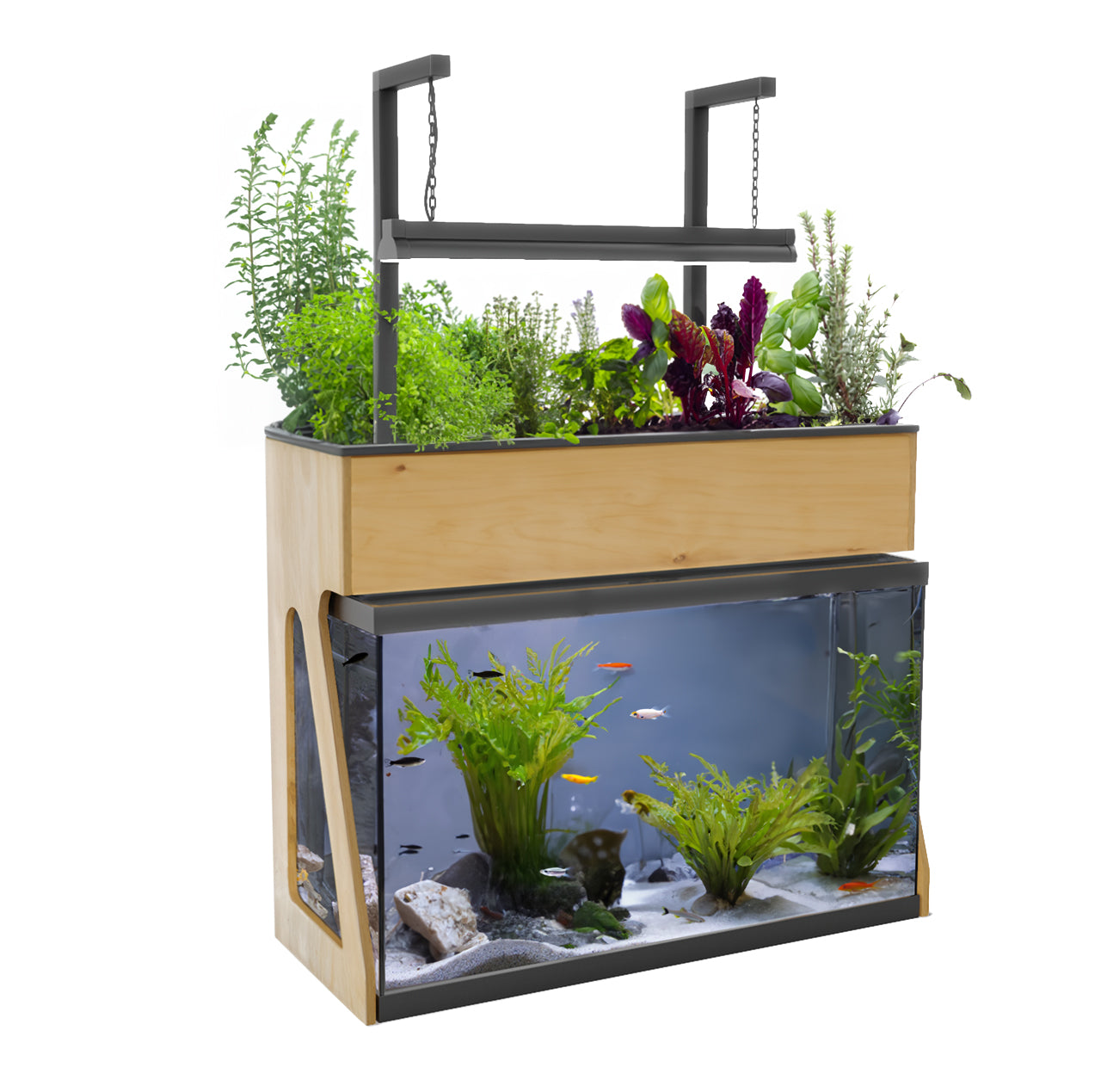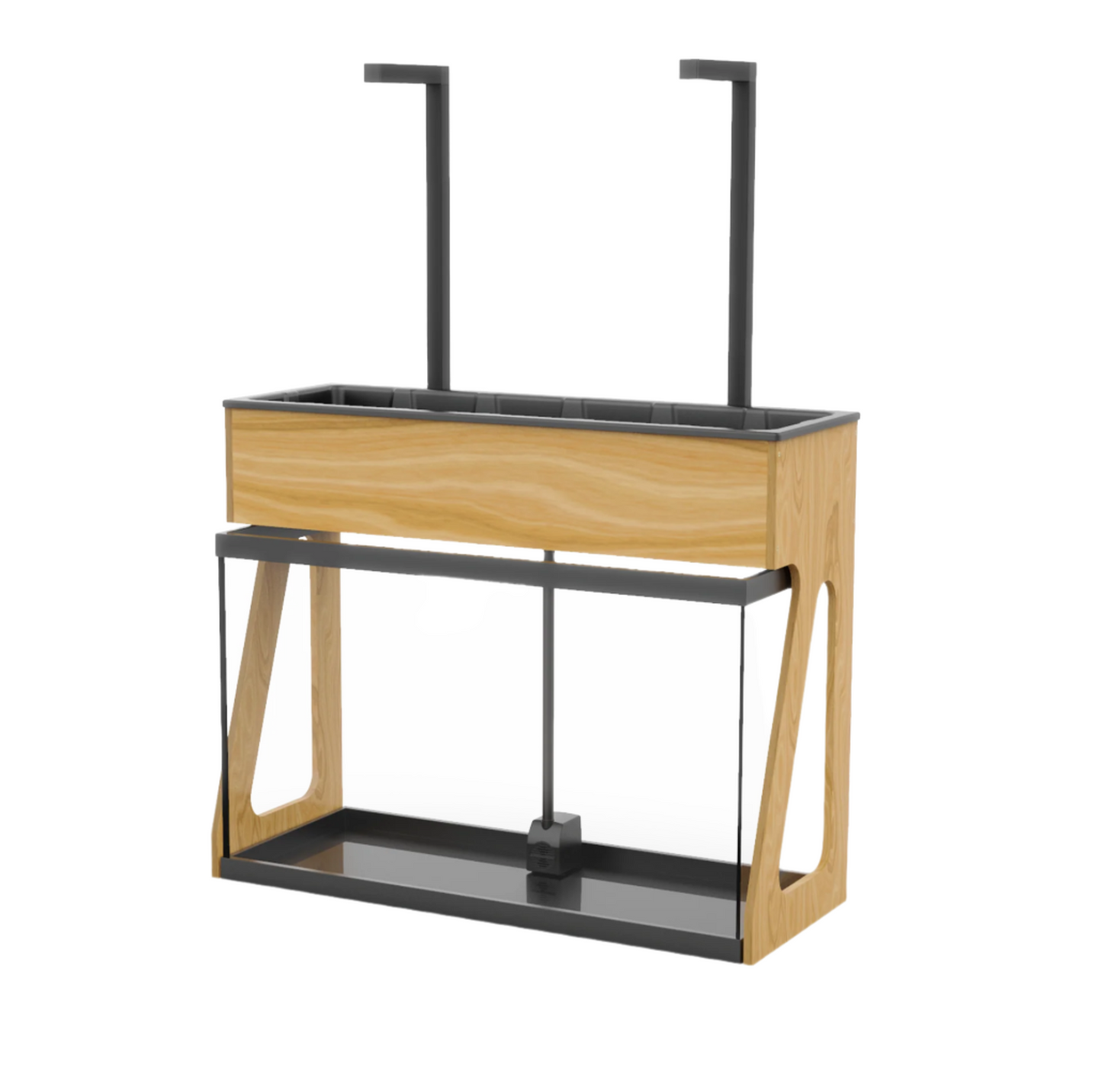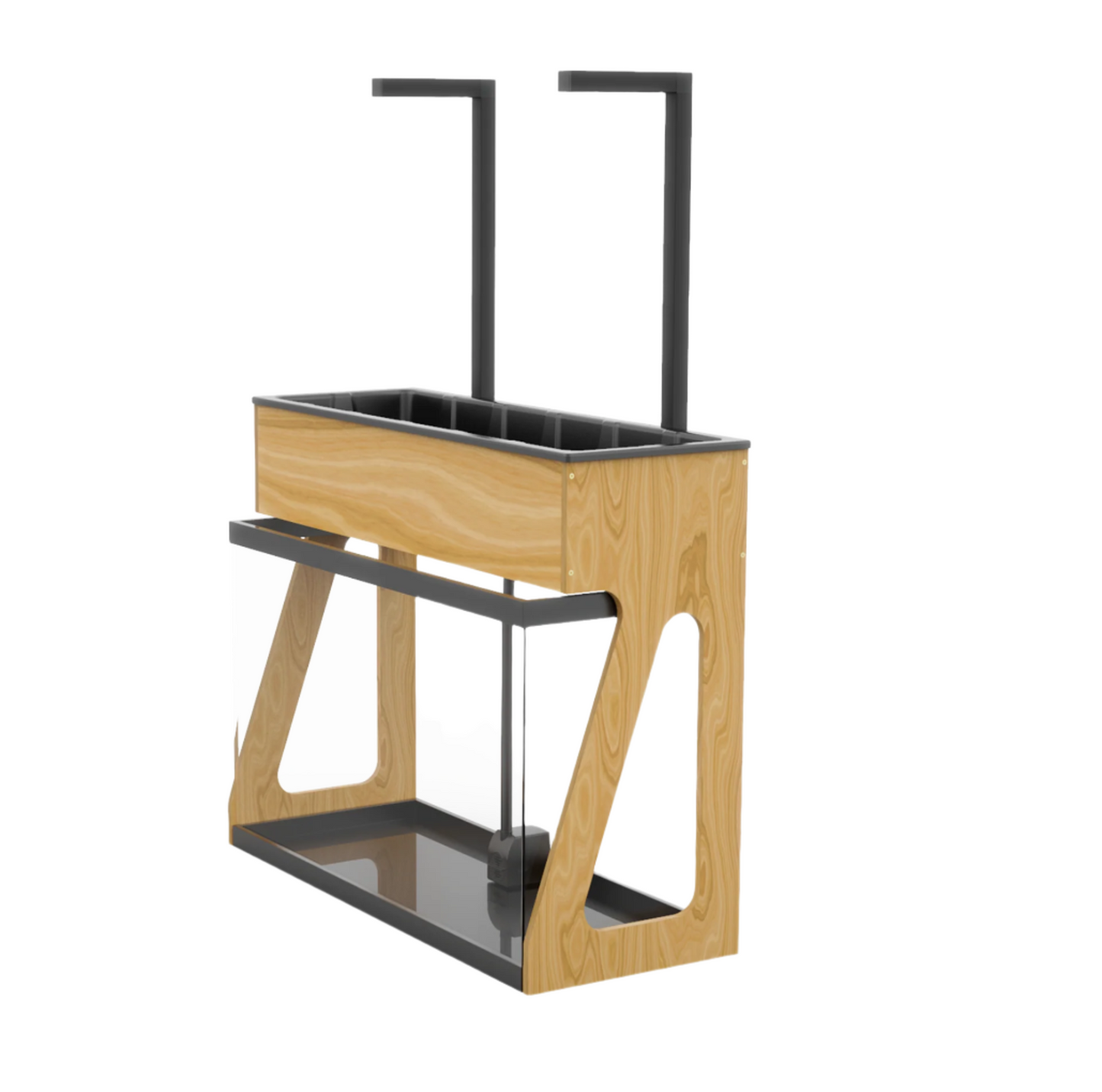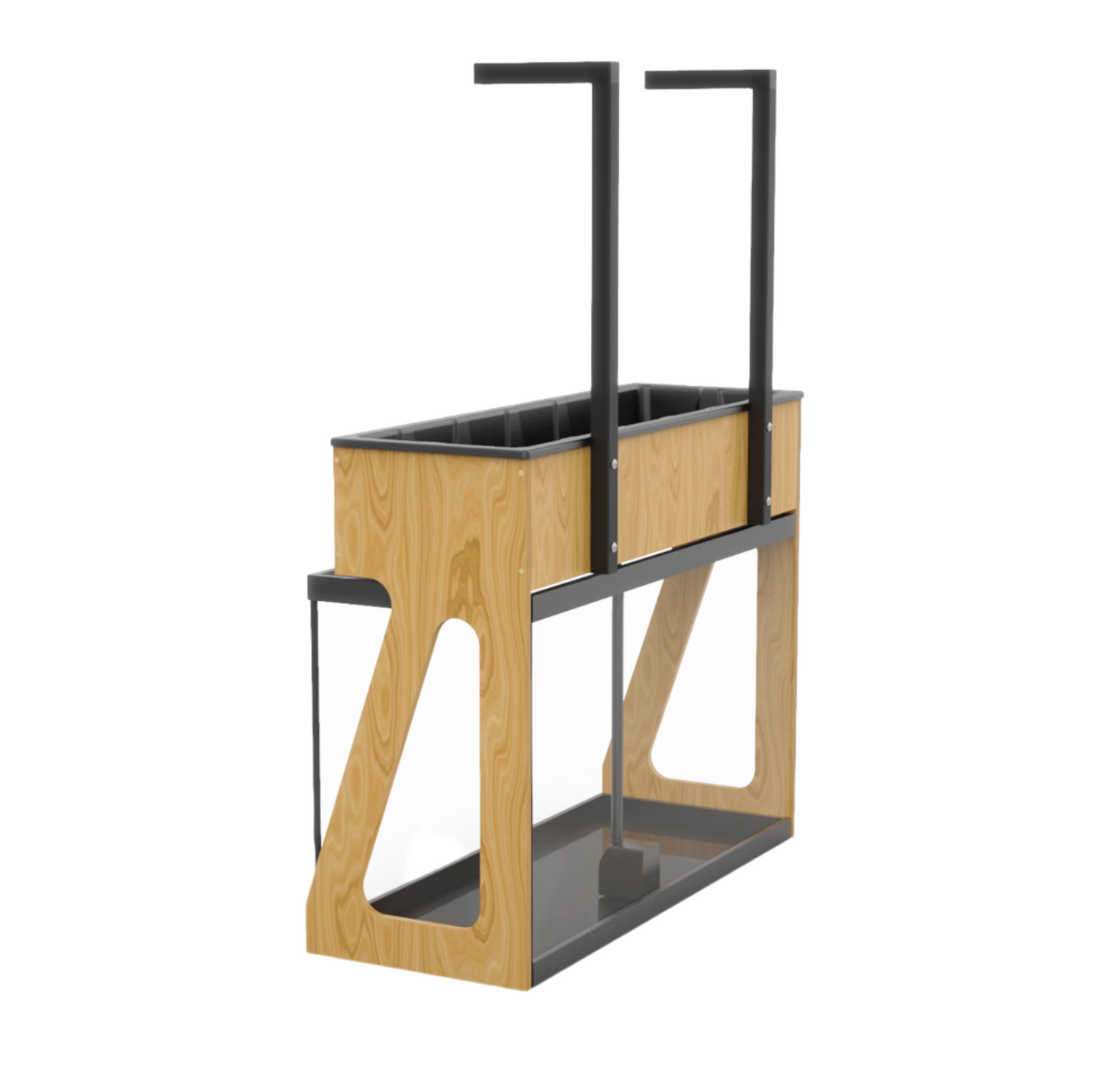 GROW BED & BIRCH FRAME:

Birch frame housing fits over the aquarium with the accompanying custom-molded grow-bed. Modern design complements a range of styles. Fits any standard 29-gallon aquarium approximately 30"L x 12"W x 18"H (not included).



PUMP & SMART PLUG:

The Garden kit includes all necessary plumbing fittings, a submersible 160 gallon per hour pump and a Wi-Fi app controlled smart plug (requires a 2.4GHz Wi-Fi network) for controlling flood and drain cycles. Both include 1-year warranty.



LIGHT BAR:

Removable lighting mounts allows you to hang a grow light of your choice above the Garden, and can even be further extended to accommodate taller plants. The light bar allows you to use your Garden anywhere, even when there may not be sufficient natural light.



GROW MEDIA:

Porous pebbles act as a mechanical filter and biofilter substrate, trapping fish waste and uneaten food while providing ample surface area for beneficial bacteria to grow and convert the waste into nutrients for your plants. (Grow media does not degrade)


TECHNICAL SPECIFICATIONS:
Dimensions:

31.5" L, 10" W (12" with 29-gallon aquarium), and 25.6" H (43" H with light bar)



Capacity:

Standard 29-gallon aquarium approx. 30" x 12" x 18" and approx. 10-gallon plant grow-bed



Material:

Birch wood coated with a protective layer to maintain its natural beauty and durability. Custom molded grow-bed made of black ABS plastic, and black powder-coated steel lighting mounts


Pump & Plumbing:

Adjustable depth flood-and-drain style grow-bed controlled by a Wi-Fi plug timer. 160 gallons per hour submersible pump (10 Watts/120V)



Fish types:

Most varieties of barbs, tetras, platies, mollies, guppies, danios, minnows, Corydoras, goldfish, aquatic invertebrates (shrimp, crayfish, crabs) and most other ornamental freshwater fish



Plant types:

Grow houseplants and low-maintenance ornamentals anywhere; place in the sun or add a grow light and grow herbs, greens, and many small-statured fruits and vegetables



Color:

Blonde wood with natural variations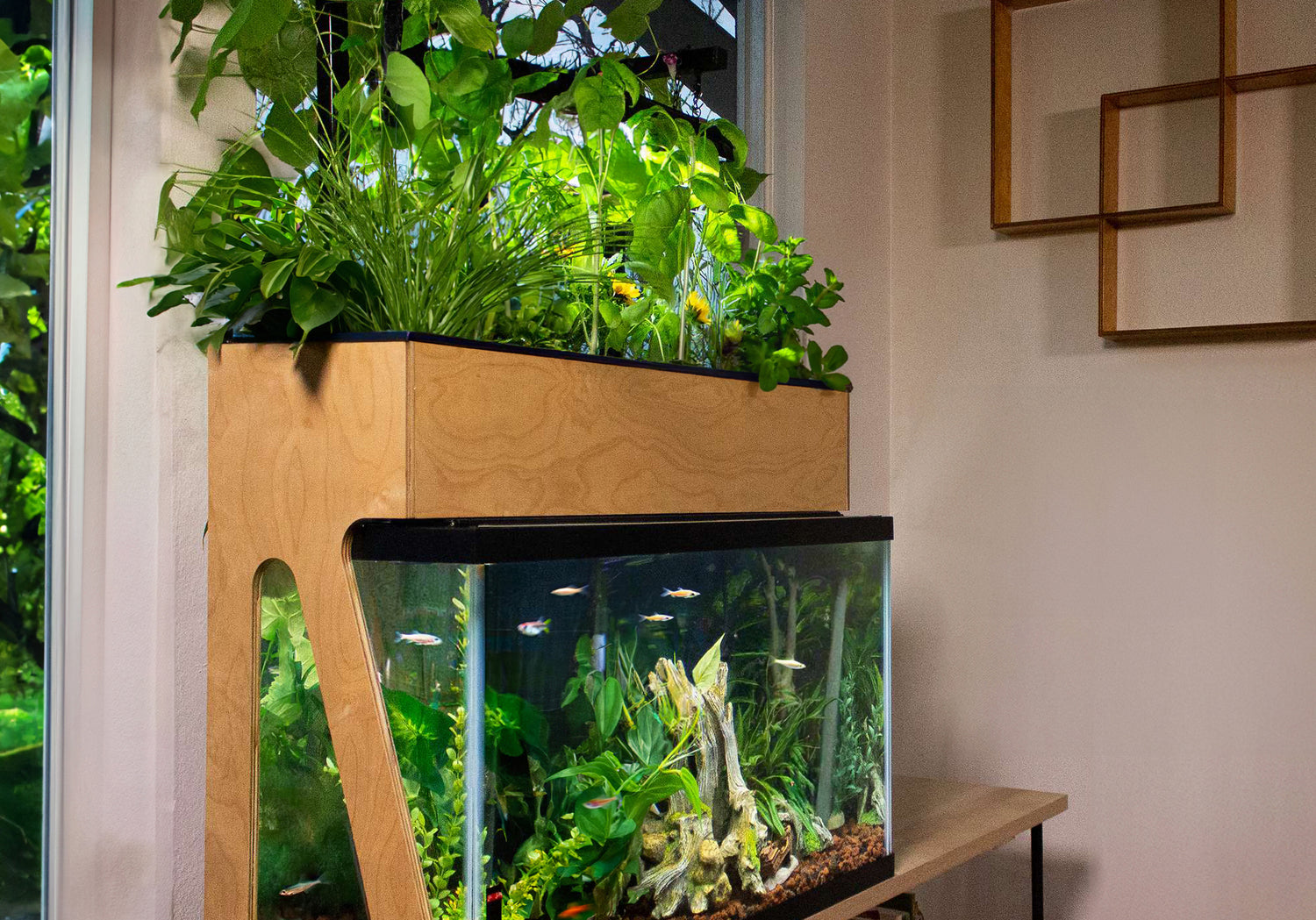 Natural
The Garden's design is simple, freestanding, and virtually maintenance-free, making indoor gardening and a beautiful aquarium accessible to anyone regardless of experience with fish or plants. It eliminates the need for traditional fertilizers using the same principles that recycle wastes in natural ecosystems, making upkeep as simple as feeding your fish.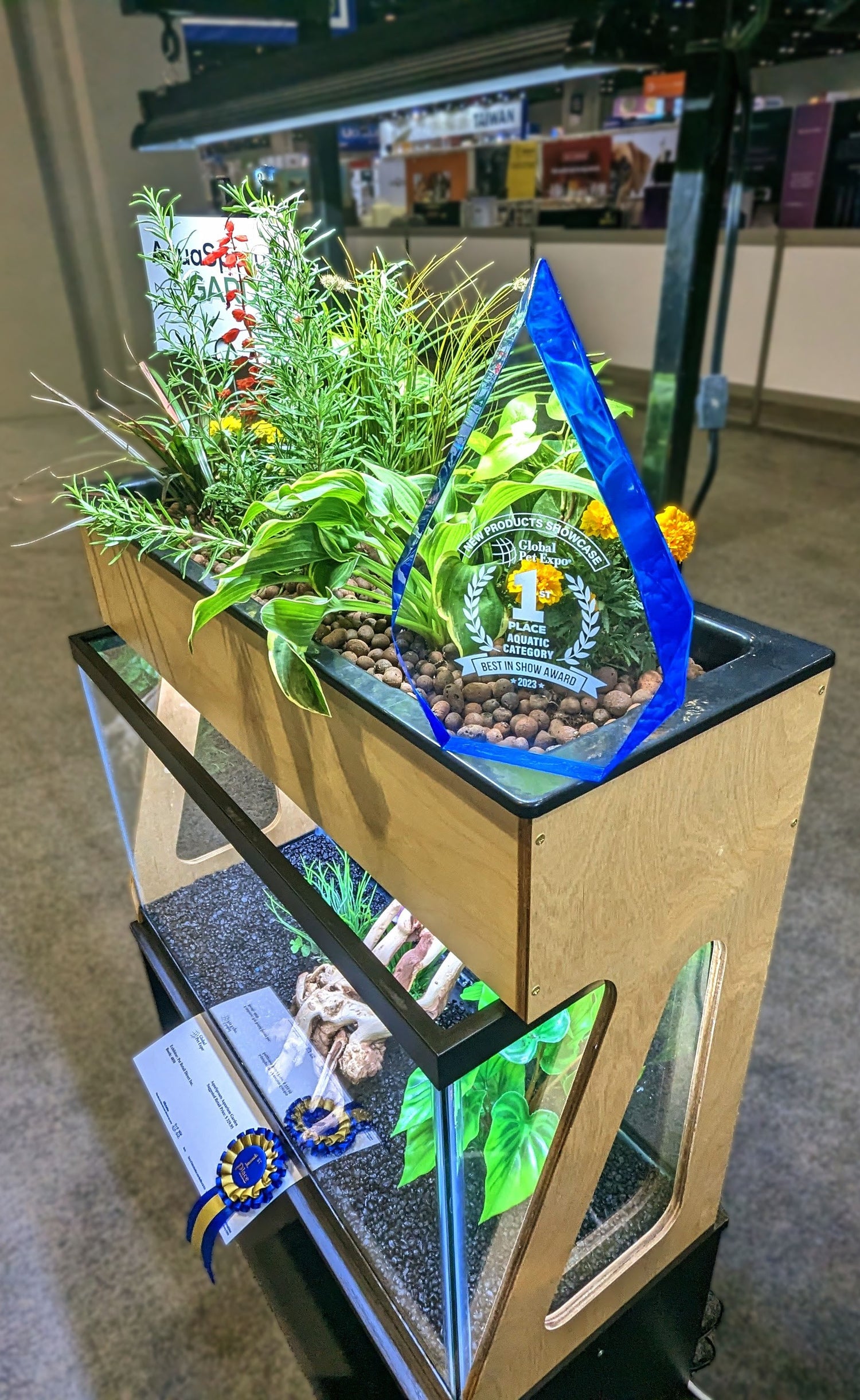 Beautiful
Demonstrate first-hand a variety of concepts in chemistry, biology, and ecology. It's an especially great tool for keeping kids engaged, a living model ecosystem that they can interact with as they watch the transformation of the energy in fish food into waste, plants, and ultimately herbs, greens, and even fruits for them to enjoy.


Collapsible content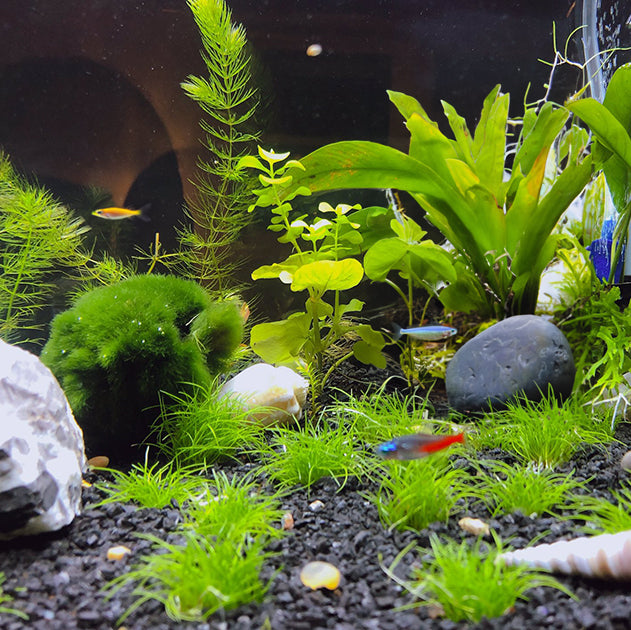 IS THE GARDEN DIFFICULT TO MAINTAIN ?
WHERE CAN I PURCHASE MY GLASS AQUARIUM?
WHAT ELSE DO I NEED FOR MY GARDEN?
CAN I USE A STANDARD GLASS CANOPY & BRACKET LIGHT?